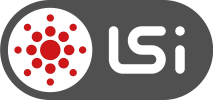 Software Engineer 40-60% - LS Instruments AG
Fribourg, FR 1700
Über diese Stellenanzeige
About this position
LSI has an immediate opening for a software engineer. This position provides a unique opportunity for an experienced and accomplished developer to take on the development and maintenance of a highly sophisticated software platform for the control of scientific instruments. The task includes software programming of the communication hardware as well as the creative design of a sophisticated user-friendly graphical user interface. You will be closely collaborating with scientists and engineers at the company who are developing new technologies and products.
About us
We are a young, motivated, and multilingual SME based in Fribourg, Switzerland. We are located close to the train station of Fribourg and are easily reached with public transportation. Our company focuses on delivering the highest quality analytical instruments for research and industry. Our name is recognized as a pledge of quality and customer satisfaction by the scientific community. As the technical market leader for light scattering instrumentation primarily for the scientific community, we are now expanding our business and expect double-digit growth in the coming years.
Your tasks will comprise:
Leading the architectural design and development of the software that drives our instruments and handles the corresponding data treatment and presentation
Designing OOP-based modular frameworks to be reused across numerous software interfaces
Maintaining and improving software documentation, versioning, and release systems
Maintaining and developing Labview device drivers based on by-reference OOP approaches
Your profile:
The ideal candidate will have a Bachelor's degree in Computer Science, Computer Engineering, or similar, be capable of working independently and in cross-disciplinary teams. You will also have a proven track record in the design and development of large applications and possess the following technical skills:
2+ years of software development experience
Strong command of OOP design
Proficient in C# and .NET technologies
Familiarity with release management
Good knowledge of source control management
Experience with GUI design
Solid background in IT
Useful Experience or Qualifications:
Experience in one or several of the following areas is advantageous: 
Labview development environment
Serial communication programming
Numerical computation and data treatment
Hardware communication and instrument control
Languages: English required. German and/or French advantageous

What we offer:
You become part of a growing company where your contribution makes a difference, is valued and part of our path to further success.
Flat hierarchy, flexible working conditions in a modern environment.
A company with values dedicated to uncompromising integrity, trust, respect, and teamwork.
Citizenship
Swiss/EU citizenship or valid working permit for Switzerland.


Interested? Then send us your full application documents now in English (CV, cover letter, work certificates, and diplomas) by email to jobs@lsinstruments.ch
Firmen- und Mitarbeiterevents
Eigene Cafeteria / Kantine
Parkplätze
Weiterbildungsmassnahmen
Home Office