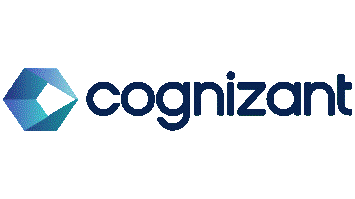 Senior Java Developer for Trade Finance Applications - Cognizant
Züric, ZH 8005
Über diese Stellenanzeige
Job Title: Senior Java Developer for Trade Finance Applications
Job Location: Zürich
Salary & Benefits: Competitive
What makes Cognizant a unique place to work? The combination of rapid growth and an international and innovative environment! This is creating a lot of opportunities for people like YOU — people with an entrepreneurial spirit who want to make a difference in this world.
At Cognizant, together with your colleagues from all around the world, you will collaborate on creating solutions for the world's leading companies and help them become more flexible, more innovative and successful. And this is your chance to be part of the success story: we are looking for a Senior Java Developer for Trade Finance Applications to join our Zürich Team.
Cognizant's BFS Practice is one of the leading banking and financial service providers in the industry, well known for our ability to deliver solutions & thought leadership to customers. As we are strengthening our European operations we want to leverage our thought leadership capabilities to drive clients to accelerate the pace of their financial service implementation through the maturity curve
 
This opening consists on one hand of the monitoring & safeguarding of Production health of the FITP platform, on the other hand of further development of the platform conform to defined requirements:
 
Senior Java Developer for Trade Finance Applications Responsibilities:
Daily monitoring of FITP application production stability

Prod incidents: investigate, analyze, fix, coordinate fix with team and PL

Coordinating & contacting various involved stakeholders (JAP, DB support, Batch support, Feeder applications, etc.)

Investigate and analyze changes, provide solutions and estimates; closely coordinate discussions and solution finding with PL and team

Provide input to PL with respect to release planning and customer coordination

Quality Assurance of all deliverables (software components, test cases, documentation, etc.): make sure that quality of delivered items does not impact production stability; support/enhance all processes in place to guarantee outstanding quality

Release & Deployment coordination with team/PL (Release Notes, etc.)

Regression Test Suite: Ensure quality and completeness of test suite, incl successful execution for each release

Assume responsibility for CI suite to be used




 
Your profile:
P

rogramming in Java, including J2EE technologies (preferably

Weblogic

), Angular

D

atabase technologies (preferably Oracle)

W

eb technologies such as web services, XML, OO and MQ

E

xperience to interact with senior business managers

Solution architecture understanding.

Linux operating system experience
If you're interested in this ­­­­­­­Senior Java Developer for Trade Finance Applications role, don't hesitate and APPLY NOW!

About Cognizant
Cognizant is one of the world's leading professional services companies, transforming clients' business, operating and technology models for the digital era. Our unique industry-based, consultative approach helps clients envision, build and run more innovative and efficient businesses. Headquartered in the U.S., Cognizant, a member of the NASDAQ-100, is ranked 205 on the Fortune 500 and is consistently listed among the most admired companies in the world.

Competitive plus Benefits