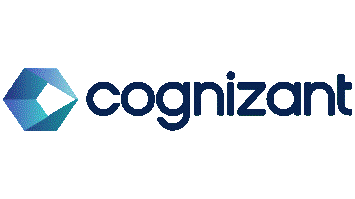 Senior Android Developer - Cognizant
Züric, ZH 8005
Über diese Stellenanzeige
Job Title: Senior Android Developer
Job Location: Zürich, Switzerland
Salary & Benefits: Competitive
Domain: Banking
Type: Permanent

Languages / Frameworks : Java, Native Android SDK, Lint, DexGuard, ProGuard, Jenkins, Gradle, Hybrid apps
Tools: Android Studio, Git
What makes Cognizant a unique place to work? The combination of rapid growth and an international and innovative environment! This is creating a lot of opportunities for people like YOU — people with an entrepreneurial spirit who want to make a difference in this world.
At Cognizant, together with your colleagues from all around the world, you will collaborate on creating solutions for the world's leading companies and help them become more flexible, more innovative and successful. And this is your chance to be part of the success story: we are looking for a Senior Android Developer to join our Zürich Team.
Senior Android Developer Responsibilities:
Responsible for the design and building advanced applications for the Android platform.

Reviewing current systems, collaborating with cross-functional teams in defining, designing, and shipping new features

Unit-test code for robustness, including edge cases, usability, and general reliability.

Working closely with Business, Requirement Engineers, Offshore development teams and Business Analysts

Translating business requirements into technical designs

Producing detailed specification documents

Monitoring development results and ensuring high quality of deliverables, in adherence to application design

Responsible for coordinating with Offshore development teams, query & issue resolution, tracking and reporting

Analyzing and resolving production issues, as well as providing technical support for existing application(s)
Must have skills and work experience for the job:
Minimum 4 years of Android development experience

Published multiple Android apps

Strong background in Java and native Android SDK

Strong OOP and data structures background

Knowledge of latest design and architecture patterns of Android development

Working experience with multi-module hybrid apps

Android Studio and Git

Knowledge of different Android development tools teams: ADB, 9-Patch,

zipalign

, Lint, Graphical Editor, Layout Inspector

Expertise in code obfuscation using

DexGuard

Good understanding of Android

Webkit

, WebView. and Inter-Application Communication

Knowledge in UI testing (Espresso/

Robolectric

).

Clear understanding of the Software development lifecycle

Android release process (certificates, Play Store)

Continuous integration with Jenkins and Gradle

Unit Testing with Espresso and Mockito

Experience with Agile Development (SCRUM methodology, JIRA)

Open to learn and adapt to defined project guidelines.

Kotlin

MVVM familiarity and working knowledge
Your personality:
Flexible, proactive and self-motivated

Delivery focused

Strong team player and ability to work in international and heterogeneous team

Technical know-how of internet facing applications (advantage)
Our Interview Process:
When you apply and you match the required skills we will call you for a screening call (phone ca 15 mins)
The next step is a technical interview. Mobile engineering has a specific interview process in place that consists of:
•         15 minutes of general questions
•         30 minutes of Android specific technical questions
•         45 minutes to complete a live coding exercise on Android Studio
If you have a positive feedback from the above technical interview, then the final step is an HR focused discussion ( 30-60 mins)
If you're interested in this Senior Android Developer ­­­­­­­role, don't hesitate and APPLY NOW!

About Cognizant
Cognizant is one of the world's leading professional services companies, transforming clients' business, operating and technology models for the digital era. Our unique industry-based, consultative approach helps clients envision, build and run more innovative and efficient businesses. Headquartered in the U.S., Cognizant, a member of the NASDAQ-100, is ranked 205 on the Fortune 500 and is consistently listed among the most admired companies in the world.

Competitive plus Benefits