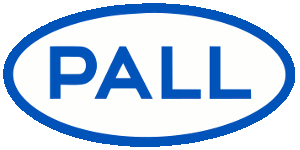 Sales Engineer - Pall
Über diese Stellenanzeige
Pall Corporation offers a world of diverse opportunity at every level through our two divisions: Pall Life Sciences and Pall Industrial, with many ways to apply your talents and make a difference in the world. A leader in filtration, separation and purification solutions, we're meeting critical fluid management needs across a broad spectrum of applications. At Pall, you'll contribute to the health, safety and well-being of mankind and the environment through our technologies.

At Pall Life Sciences, our people hold the keys to discovering, developing and producing life-saving advanced medical technologies, vaccines, cell therapies and classic pharmaceuticals. In the food & beverage market, our products safeguard against harmful contaminants during manufacturing. 

At Pall Industrial, you'll serve our diverse customers in the microelectronics, aerospace, oil & gas, chemical, automotive, and power generation industries. Our filtration and purification products and engineered solutions are key to the reliability of industrial equipment; keep commercial and military aerospace vehicles flying; address mounting water quality, scarcity and demand issues; and help energy companies maximize production and develop commercially successful next-generation fuels.

The possibilities for improving the world are limitless and so is your potential.
As part of the Danaher family of companies, our work at Pall Corporation is supported by a global science and technology innovator. In addition to Danaher's unrivaled leadership training and professional development programs, this relationship also provides expanded career opportunities across industries and brands. Together, we are united by a shared purpose: Helping Realize Life's Potential. 

Learn more about how you can make a difference at Pall Corporation.
Find what drives you on a team with a 70+ year history of being recognized for discovery, determination, and innovation. As a global leader in high-tech filtration, separation, and purification, Pall Corporation thrives on helping our customers protect people. Our portfolio is broad, so if your interests lie along the spectrum of Life Sciences to Industrial, you'll find a rewarding role here. Our career opportunities are as diverse as our products and they are all focused on creating better lives and a better planet. At Pall, we believe that innovation is our legacy, our privilege, and our destiny. If that resonates with you, join us!
Our successful team in Basel is looking tor a Sales Engineer to join them and grow and develop the Medical OEM Business in the Switzerland
Responsibilities:
The main part of your role would be to manage growth opportunities using the "sales funnel" and deploy DBS tools to drive problem solving and expedient business development.
Aim to spend the maximum amount of time with customers, understanding their needs, processes & opportunities. This position is field based & typically you will be spending around 4 days a week travelling and 1 day carrying out associated administration.
Compile an annual Sales/Tactical Growth Plan for the region, implementing these activities and reporting as needed.
Managing annual (& other) price rises, maintain a tracker to ensure completion & ensure price rises are handled within SAP & signed off per the delegation of authority.
Identifying new customers or new applications with existing customers & maintain these accurately within the Sales Funnel
Negotiating relevant contracts, working with contract managers, legal & sales management, to ensure agreements are compliant.
We need someone who is able to work in a team-oriented and cooperative manner, in order to achieve the company's stated sales and marketing at a territorial level.
To use these relationships in improving our position within the defined customer by both raising awareness and creating additional sales, along with generating the required corporate image across the target market.
Position Requirements:
Able to identify, influence and build relationships with key decision-makers.

Good written and verbal communication - confident speaking and writing in English and German

Excellent applications & product knowledge

Ability to analyse and present commercial, technical and medical information concisely

Graduate in a related Science subject e.g. Chemistry however other STEM subjects will be considered

Applicants must have Technical Support and Sales experience within biotech. diagnostics or very similar

Valid Driving License and willingness to travel extensively, can work some unsocial hours for travel e.g. overnight stay (there is a car allowance with this role)

Must have a passport and be able to travel abroad if it is needed

Self-motivated and the ability to use initiative
Pall Corporation is proud to be part of the Danaher global family of more than 20 operating companies, driving meaningful innovation in some of today's most dynamic, growing industries. Danaher is a global science & technology innovator committed to helping our customers solve complex challenges and improve quality of life worldwide. Our world-class brands are leaders in some of the most demanding and attractive industries, including life sciences, medical diagnostics, dental, environmental and applied solutions. Our globally diverse team of 71,000 associates is united by a common culture and operating system, the Danaher Business System, which serves as our competitive advantage. We generated $19.9B in revenue last year. We are ranked #162 on the Fortune 500 and our stock has outperformed the S&P 500 by more than 5,200% over 25 years.
At Danaher, you can build a career in a way no other company can duplicate. Our brands allow us to offer dynamic careers across multiple industries. We're innovative, fast-paced, results-oriented, and we win. We need talented people to keep winning. Here you'll learn how DBS is used to shape strategy, focus execution, align our people, and create value for customers and shareholders. Come join our winning team.
Danaher is committed to competitive compensation that typically has key components including base salary, variable annual incentive compensation based on personal and company performance, and long-term incentive.