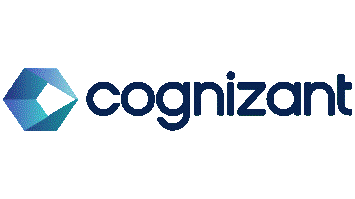 Full Stack Developer - Cognizant
Züric, ZH 8005
Über diese Stellenanzeige
Job Title: Full Stack Developer
Job Location: Zürich, Switzerland
Salary & Benefits: Competitive
What makes Cognizant a unique place to work? The combination of rapid growth and an international and innovative environment! This is creating a lot of opportunities for people like YOU — people with an entrepreneurial spirit who want to make a difference in this world.
At Cognizant, together with your colleagues from all around the world, you will collaborate on creating solutions for the world's leading companies and help them become more flexible, more innovative and successful. And this is your chance to be part of the success story: we are looking for a Full Stack Developer to join our Zürich Team.
You'll be working in the Wealth Advice Switzerland team in Zürich. Our role is to participate in all phases of the development lifecycle and be responsible to design, develop, document and maintain innovative applications.
Full Stack Developer Responsibilities:

Are you passionate about web technologies?
 
Do you have a curious nature, always interested in how to innovate? We're looking for someone like that to support our team with

implementation of a robust set of services and APIs to power the web applications

building reusable code and libraries for future use

optimization of the application for maximum speed and scalability

implementation of security and data protection

develop different tools to support virtualization of services by integrating it in a CI / CD Pipeline, the creation of test data on demand tool

 

and developing a framework for enabling fully – automated Business Flow test execution.

Architecture, engineering and operation of IT platforms & applications.

Manage Significant and strategic projects

Reference architectures, patterns and best practice to support standardization, reuse, security, compliance and interoperability

Your experience:
 
Strong Experience with Java in an agile environment

In-depth knowledge with Spring MVC/JPA/Hibernate/Oracle Database/Spring Batch/Apache Camel

Experience with web application development

Knowledge with Object Oriented Development and Design Patterns

Knowledge of RESTful service architectures

Knowledge with technologies such as ORM, Web Services, XML, JSON, HTTP, SSL, TCP/IP, Caching

Experience with Data Modeling, relational database and SQL

Knowledge of

Javascript

frameworks such as jQuery,

jQueryUI

,

RequireJS

, doT.js, AngularJS 1.x,

RequireJS

Proven experience with UI technologies like React, Redux, CSS Modules, Webpack, Babel,

npm

Experience with Legacy application transformation and modernization efforts

Substantial exposure to enterprise infrastructure, data processing, enterprise software applications

Experience with one or more build tools such as Jenkins or Hudson and Ant, Maven, or Gradle

Experience with agile project management software such as Jira

Working experience with continuous integration tools: Maven, Git, Sonar.
If you're interested in this Full Stack Developer­­­­­­­ role, don't hesitate and APPLY NOW!

About Cognizant
Cognizant is one of the world's leading professional services companies, transforming clients' business, operating and technology models for the digital era. Our unique industry-based, consultative approach helps clients envision, build and run more innovative and efficient businesses. Headquartered in the U.S., Cognizant, a member of the NASDAQ-100, is ranked 205 on the Fortune 500 and is consistently listed among the most admired companies in the world.

Competitive plus Benefits