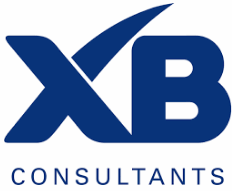 Credit Controller (m/w) - XB Consultants
Fribourg Caserne, FR 1700
Über diese Stellenanzeige
Position: Credit Controller (m/w)                            
Location: Eastern Switzerland            
Salary Guide: 100,000 CHF + Excellent Bonuses & Health cover & Benefits
My client is hugely successful International businesses who buy and trade high volumes of FMCG products Worldwide.
Due continued growth and new client intake there is a need to strengthen the credit control function. With invoices and sales receipts there are always discrepancies and matching processes need to be resolved with manufacturers, suppliers, distributers and wholesalers. The databases need ongoing management, cleansing & reconciliation. Most importantly, for cash flow purposes the outstanding payments owed need to be collected professionally.
This is a great job for a methodical, organised and calm Credit Controller who can diplomatically collect outstanding monies owed, match invoices to orders and stock control and resolve issues, discrepancies and deal with missing paperwork, stock orders, production planning and delivery dates.
 You are likely to have done a similar job for a number of years and enjoy customer interaction and credit control work. You will already have a background in Accounts receivable Bank reconciliations, stock and order control. 
Credit Controller Responsibilities:
Analyse the sales invoices and asses debtor days

.

Phone clients to update payment information and schedule

.

Reconcile the internal information and data provided to ensure the figures are correct

.

Work closely with numerous teams in sales and supply chain life cycle including Accounts,

Purchasing and manufacturing teams

Update Databases and sales ledgers regarding money outstanding

Produce spreadsheets to show debtor days, money owed, timescales for payments etc

Request sales figures and data from manufacturing divisions and match to sales figures

Do regular database checks and cleanse data. Ensure is tallies with stock held and sold

Make sure prices are in line with targets and agreements

Cleanse data when necessary and make sure it is consolidated properly

Analyse any differences in figures and suggest where problems have occurred

Resolve issues and trace the problem back to relevant department / people

Work closely with manufacturers and invoicing teams to make changes when necessary

Make adjustments and amendments and issue credit notes or re-invoice

Maintain accurate data and information on databases
 Credit Controller Profile:
Likely to have been in a similar position for a number of years already and be a Credit Control

ler.

Thorough and detailed database manager and data cleanser

.

Self-starter. Able to work in a team with minimal supervision

.

Very organised. Possibly you are an ex auditor, internal auditor, stock controller or production planner with great reconciliations experience

.

Good IT skills, mainly MS Access and Excel

.

FLUENT Business English required

.
 Credit Controller Benefits:
100,000 CHF + Excellent Bonuses

Health cover & Benefits
If you're interested in this Credit Controller role, APPLY now!
fr. 100'000.00 - fr. 100'000.00 /Jahr
100,000 CHF + Excellent Bonuses & Health cover & Benefits